Is your HubSpot platform working for you?
We are a HubSpot Solutions Partner and marketing automation experts that help businesses maximize their investment.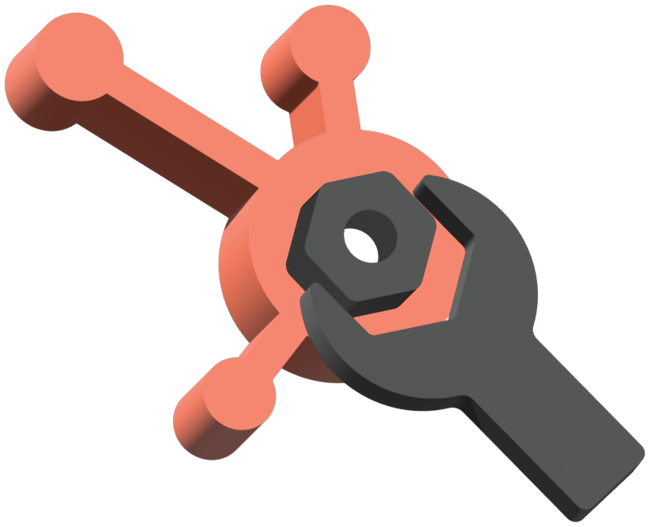 Social Media Followers:
530% Increase
Site Page Views:
Up 1,820%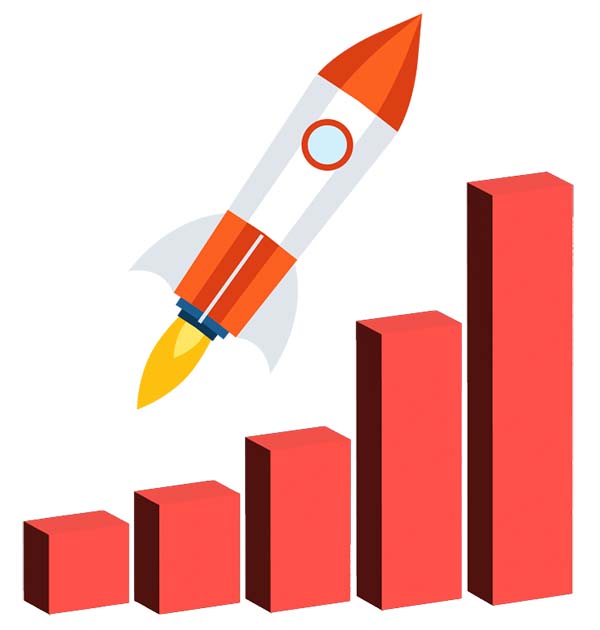 Optimize Your HubSpot
Whether you are just starting out with HubSpot or are an experienced user, maintaining data integrity inside your portal takes time and resources. However, the results of your effort is the ability to deliver a personalized customer journey.
A study by the Annuitas Group found that companies that use marketing automation see a 53% higher conversion rate compared to those that don't. This means that not only are companies able to generate more leads, but they are also more successful in converting those leads into paying customers.
By using a marketing automation tool like HubSpot, companies can improve their customer's journey by not only generating more leads but also converting those leads into customers at a higher rate.
Download our audit checklist to uncover friction points in your customer journey.
Build a scalable growth engine that will accelerate sales now and in the future
With HubSpot, generate qualified leads and convert faster by giving you the ability put marketing plans into action quickly with real-time insights and powerful workflows.
Drive Leads
Boost traffic and drive quality leads to your sales pipeline with HubSpot marketing hub.
Close Deals
Improve your HubSpot lead hand-off and conversion time with HubSpot sales hub.
Stay Engaged
Optimize HubsSpot to improve your service and help turn customers into advocates.
Let's make it work for you
OnBoarding
Implementing HubSpot to maximize its use.
(Re)Boarding
Reimplement and repair existing HubSpot installations to optimize it's use.
Management
Maximize HubSpot by letting us run it for you.
Websites
Your marketing website needs to be part of the entire HubSpot solution. We'll expertly rebuild your site on the CMS platform
Hubs
Integrate HubSpot services to take advantage of all the opportunities to grow your business.
Ready to accelerate your growth?
"A fantastic job of providing my company with not only marketing insight and creativity but has also provided me sound strategic advice & guidance."
"I am so thankful to have such a knowledgeable team supporting the marketing of my business!"
"I was impressed with the level of details they provided in my BluePrint that once executed, we saw tremendous results!"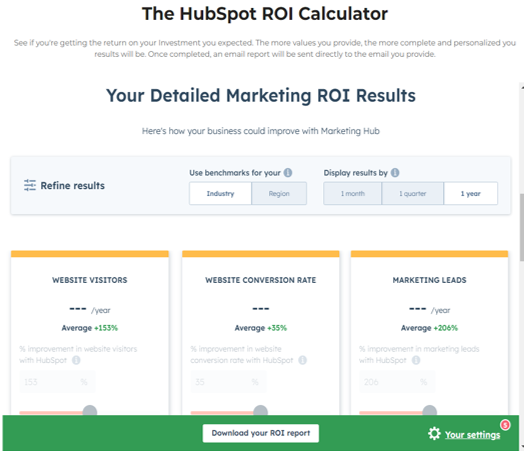 Are you getting the results you expected?
Click on the button below and see in real-time your ROI benchmarks. Measure Marketing hub and Sales hub performance for your industry or region based on your data. Give it a try!