You should be growing by now.
Maybe it's time for a BluePrint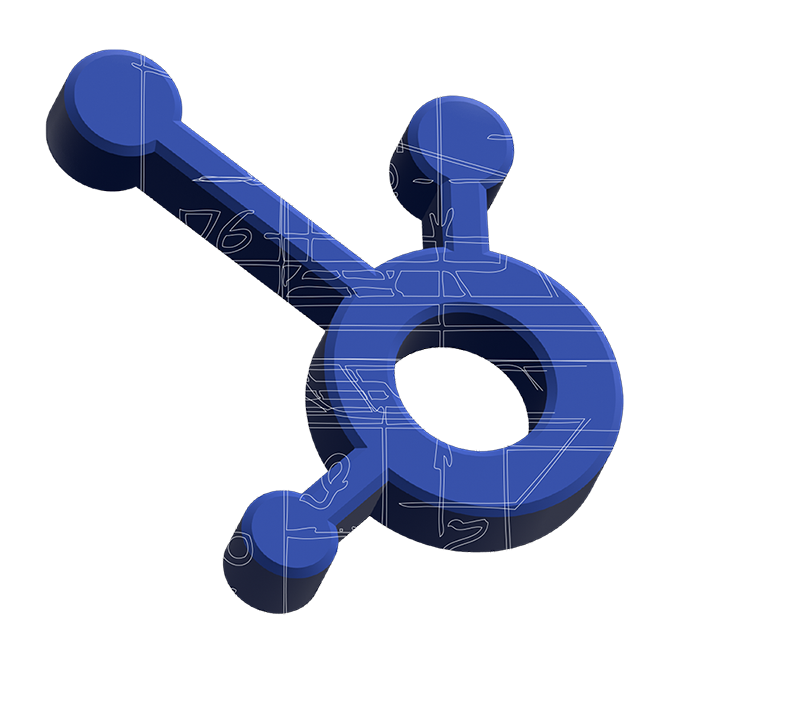 Get the Results you Expected
HubSpot is designed to give you everything you need to execute successful marketing campaigns, hand off qualified leads to your sales team and measure performance on every sales & marketing effort. If you are not seeing the results you expect, then it is time for a Blueprint.
Growth
Blueprinting your HubSpot platform will better position your company for growth.
Insight
Blueprinting your HubSpot platform properly identifies if your goals are in line with your metrics. You can only improve what you measure.
Efficient
Blueprinting your HubSpot platform will uncover inefficiencies that are blocking your success.
Our primary mission is to make HubSpot a powerful tool that scales with you. BluePrinting your HubSpot platform gives you the insight you need to get the results you expected.
Survey
Free
Faulty integrations, clumsy workarounds, ineffective SEO and more contribute to a platform that isn'r performing up to its full potential. We'll take a look under the hood and report back to you what we can uncover. Click the button below or head over to our Websites page and fill out the form.
BluePrint
$3,250
A comprehensive report that details the issues we uncover on your HubSpot platform (including website) and the action steps required to maximize your investment.
Why a BluePrint?
The power of HubSpot brings with it some challenges. Whether you are just starting out or have been using it for some time, there are some obstacles that are commonly experienced when integrating and scaling its many features.
Saying goodbye
Your old platform was like an old friend, reliable, dependable, familiar. But like some old friends, it is resistant to change. HubSpot looks to the future and grows with you, but it needs to be nurtured correctly.

Clumsy Integrations
HubSpot is complex and tool integrations are the key to bringing it all together. In order to get the most out of the platform, you need an expert to manage this process.

Importing Contacts
When contacts aren't imported properly into your CRM, you risk losing customer information you need for driving sales and influencing new strategies.

Reports & Analytics
The dashboard is your central hub. Improperly set up, you will miss important data resulting in poor strategy decisions. Tactics should be data-driven tactics in order to accelerate your growth.

Still doing things manually?
Automation is the key to productivity. HubSpot takes over many tasks but needs an expert setup.
Let's talk about the Website
HubSpot works best with a Website built on the CMS platform. Migrating your website to HubSpot is complex and needs an expert hand. You risk your SEO and user experience if done incorrectly.
Not sure if your HubSpot account is a good candidate for BluePrinting? Download this checklist to see what you could be missing.